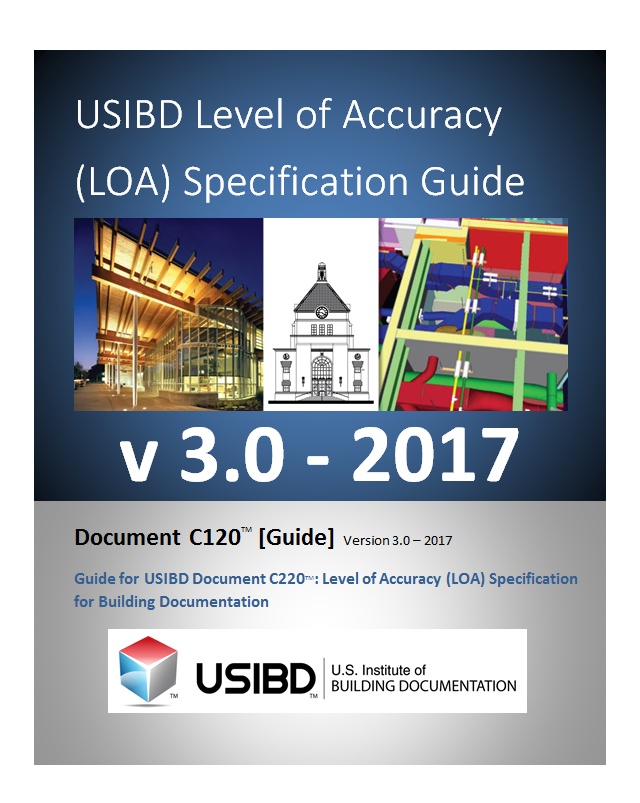 USIBD LOA Version 2 Certification Training Course (On-Demand)
$140.00
3-hour online and on-demand training for LOA Version 2.0 certification.
Description
CD-BIM.com is partnering with USIBD to provide an online Level of Accuracy (LOA) Specification training class and LOA certification exam online. This course will cover Version 2 of this document. This 3 hour training will provide an overview of the document, and show how it will close the gap in your clients' expectations by increasing communication, ensuring the right use of available or chosen technology, and get the right results more easily, accurately and efficiently.
Once certified, individuals can use their expertise in the LOA documents when discussing proposals with clients and colleagues. Individuals who pass the test will be certified based upon Version2 of the documents they test for (there is no expiration date).
The USIBD LOA is the most-often downloaded document currently published by USIBD. This document provides a flexible approach to specifying accuracy regardless of the size of a project, ultimately serving as a risk reduction tool for both the client and the service provider.
This training covers the recently published Version 2.0 of the LOA. It has been updated to include user-requested enhancements, comprehensive LOA suggestions, expanded reference frame specification, and now also includes a heritage overlay.
PLEASE NOTE: You must register separately for the LOA Certification Exam. The fee for this workshop does not include the price to take the exam.
The LOA is available at no charge.  For those in the US and Canada, the document is available for download at: http://www.usibd.org/estore.    All others please contact shop@usibd.org to request a copy.